PAY ATTENTION! MEASSURE THE WRIST TIGHT ITS MADE ALWAYS (2 CM) BIGGER.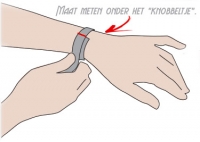 Handmade: of facett mixed grey, steel bead gunmetal black and high quality elastic.
Labradorite is a highly protective and spiritual stone. It protects your own energy field (aura) against negative influences from your surroundings and people who take energy away from you. The stone reduces fear and gives strength, (self) confidence and perseverance. It strengthens intuition and mediumistic gifts.
Please not that all our items are hand-made and are unique and can therefore vary slightly in size, shape and color.
Note steel charms can discolour due to acidity of the skin.