JayC's

Bracelet Ladies Granata Swarovski
Trendy ladies bracelet Granata Swarovski, pearl grey facet, bordeaux facet, rose gold colored Swarovski spacersmatt steel color spacers JayC's, (10 mm)
Read the full product description
Product description
PAY ATTENTION! MEASSURE THE WRIST TIGHT ITS MADE ALWAYS (2 CM) BIGGER.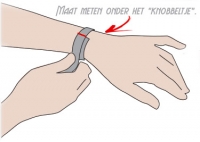 Handmade: gemstone beads, pearl grey facet, bordeaux facet, rose gold colored Swarovski spacers, matt steel color spacers JayC's, high quality elastic.

Please not that all our items are hand-made and are unique and can therefore vary slightly in size, shape and color.
Note steel charms can discolour due to acidity of the skin.
Product tags