PAY ATTENTION! MEASSURE THE WRIST TIGHT ITS MADE ALWAYS (2 CM) BIGGER.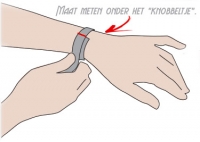 Handmade:natural mat darkgrey beads, steel gunmetal bead and high quality elastic.
Larvikite is a shamanic stone that is home to many markets. This Norwegian powerhouse, for example, protects against negative energy and breaks curses ... The stone has a strong connection with Mother Earth. Because of this it protects during spiritual work and gives harmony and peace.
Please not that all our items are hand-made and are unique and can therefore vary slightly in size, shape and color.
Note steel charms can discolour due to acidity of the skin.