PAY ATTENTION! MEASSURE THE WRIST TIGHT ITS MADE ALWAYS (2 CM) BIGGER.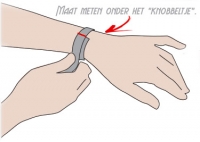 Handmade: Gemstone natural beads, matt blue, steel silver bead Skull, high quality elastic
Turquoise has a protective effect and brings happiness, prosperity and balance. It has a stimulating effect and gives energy when you are tired or feeling bad, but can also have a calming effect if necessary in a certain situation.
Please not that all our items are hand-made and are unique and can therefore vary slightly in size, shape and color.
Note steel charms can discolour due to acidity of the skin.